Queensland Racing Integrity Commissioner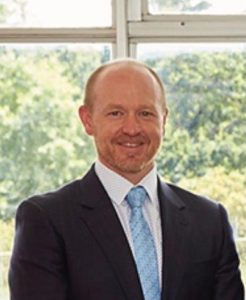 ,
Queensland Racing Integrity Commissioner Shane Gillard
Shane Gillard is the Queensland Racing Integrity Commissioner, he was appointed by the Governor in Council, Dr Jeanette Young PSM, on 2 December 2021.
Before joining QRIC, Shane spent five years establishing the Greyhound Racing Integrity Unit in Victoria (GRIU) as the General Manager Integrity. The GRIU has been structured as a risk based and evidence led regulatory body and is considered one of the leading regulatory bodies across all racing codes in Australia.
During this time, he worked closely with the Victorian Government on the development and delivery of the Victorian Racing Integrity Board (VRIB) as well as the transition of the code specific disciplinary structures to the Victorian Racing Tribunal that presides over all three racing codes in Victoria.
From 2017 and up until he was appointed as the Racing Integrity Commissioner, Shane was a non-executive Director of Racing Analytical Services Limited (RASL) which incorporates the company Human and Supplement Testing Australia (HASTA). He is also the current Chair and a non-executive Director of the national anti-bullying organisation, the Bully Zero Australia Foundation.
Prior to joining the racing industry, Shane spent 12 years at WorkSafe Victoria in various senior roles where he was responsible for a broad range of portfolio's including sport, recreation and racing.
Shane has also worked with Ministerial advisory committees, both state and federal, and has been deeply involved in several regulatory review programs for regulatory bodies in Victoria.
He has more than 20 years' experience in management and leadership positions across a range of sectors and has qualifications in business management, safety, inspection/investigation, governance and is a graduate and member of the Australian Institute of Company Directors.